With over 2,000 exhibiting companies from all over the globe, ADIPEC (www.adipec.com) is the most important world event on the issues of oil, gas and energy, the meeting place of the main energy companies, which exhibit here the best technologies and industry-leading solutions.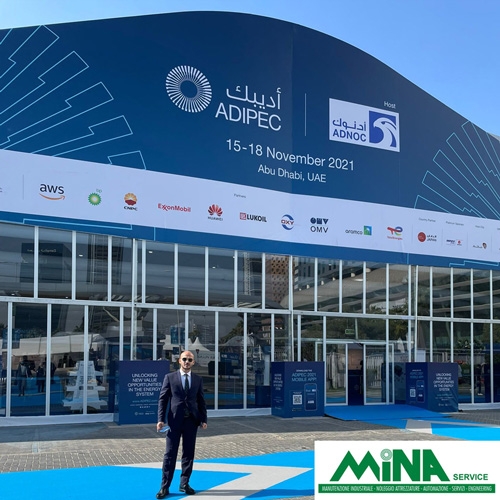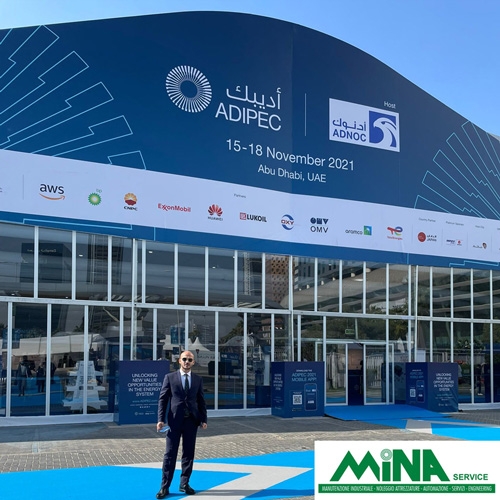 Mina Service srl, a company specializing in the supply of goods and services for the Petrochemical, Oil & Gas, etc. sector, arrives at Adipec to get in touch with customers and producers from all over the world operating in this sector.

"Adipec represents an important opportunity for us to create international relations and make ourselves known in important foreign markets, in order to export our services with a high technological and engineering value, for the realization of which we always use the best professional skills available." - says Roberto Bocca, CEO of Mina Service.

There are many services that Mina Service makes available to the reference market, such as engineering in the oil & gas sector, industrial supplies, maintenance and mechanical and electro-instrumental construction, without neglecting the provision of specialized training courses.
During their stay in the United Arab Emirates, Mina Service executives also visited the Dubai Expo, the major event on the topical issues of Environmental Sustainability and Earth Conservation. Issues with which it is essential to deal with, especially for those operating in the industrial and Oil & Gas market.

Download the press release