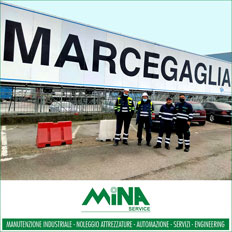 Mina Service has been awarded an important contract for the Marcegaglia Group.
The job consists in the Revamping of Hydraulic Pipes for the Ravenna plant, the largest metallurgical plant of the Group and the most important logistic and intermodal hub for all the industrial and commercial activities of the supply chain.
"We are really pleased with this new job and honored to become suppliers of Marcegaglia, the world's leading industrial group in steel processing"
- says Roberto Bocca, CEO of Mina Service.

Case Study