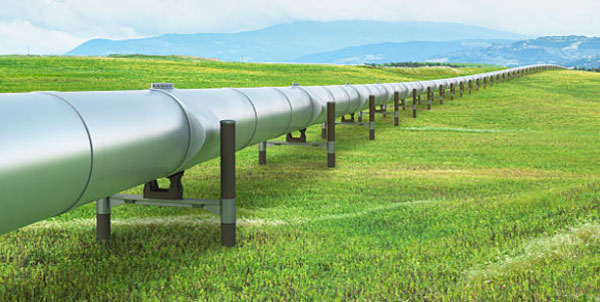 About 40% of the energy we currently consume in Italy comes from natural gas, which in environmental terms is the least impactful.
The energy transition, a major topic of our days and of the near future, is not as simple as it may seem and will take a few decades. The solution cannot involve the use of a single type of energy, but rather a range of sources that are integrated: wind, solar, hydrogen, biomethane, but also a part of fossil and in this area natural gas has the least impact in environmental terms.
But let's take a step back, analyzing the natural gas situation.
Where does gas come from?
Currently, fossil sources (including gas) supply about 80% of our global activities.
Italy is a country that uses a lot of natural gas, or 40% of all the energy we consume.
90% of the gas Italy consumes is imported from abroad
, through "ports".
There are 9 ports of entry in different points of the peninsula:
6 ports allow the entry of gas in an aeriform state
, therefore with methane pipelines (Gela, Mazzara del Vallo, Melendugno, Gorizia, Tarvisio and Passo Gries)
3 ports allow the entry of gas in a liquid state
(LNG - liquefied natural gas), transported by LNG carriers and put into pipes through a process that transforms it from liquid to gas (regasification terminals). These ports are located in Rovigo LGN Cavarzare, Livorno and Panigaglia LGN.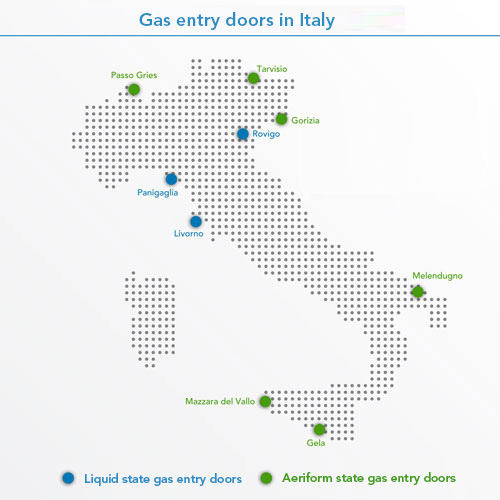 But once it arrives in Italy through these ports, what happens to the gas?
What the transport network looks like and how it works.
In Italy there are 32,000 kilometers of transportation network, which is truly enormous. The gas that arrives from the ports we have seen, enters into pipes that make up the national transport network (pipes with a considerable diameter, even almost one and a half meters) and then branches out into the various regional transport sub-networks, which reach the thermoelectric power stations, the industries and obviously also our homes.

The network has clearly grown over time. In 1950 there were 700 kilometers of pipelines; after 25 years, in 1975, the network already reached 13,000 kilometers, up to the 32,600 kilometers of today.



​Is the transportation network secure?
Indeed. The network has been designed with solid criteria. From the so-called "shaking test", i.e. the verification of the pipes' resistance to shaking (for example in case of an eventual and unfortunate earthquake), to the use of steels that follow the safest geological features: valley floors, terraces, ridges. The utmost attention is paid to safety, clearly; as essential is the careful and constant maintenance. The safety inherent in the network is also demonstrated by the fact that all recent earthquakes recorded in Italy have never caused damage to the network itself.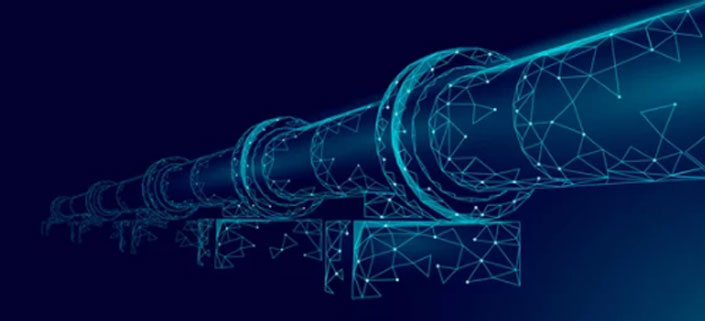 How gas moves through the grid
So that the gas can move properly in the network pipes, along the way there are compression plants, equipped with giant engines (turbochargers), ie turbines that serve to give the gas a constant thrust, allowing precisely the continuous flow along the network. But how is all this managed? Through a large SNAM dispatching center, highly technological, where the entire national gas transport network of Italy is managed. Through a huge wall of screens for a total of about 50 square meters, the operators constantly control and manage the entire national network, 24 hours a day, 365 days a year. The high technology guarantees the correct functioning of the network, manages the complexity and the variations of the demand, depending on the periods of the year. For example, if on a particularly cold day there is a need for more energy, this information arrives at the center which, after a series of checks and verifications, gives the ok to the introduction of an extra volume of natural gas into the network.
Storage deposits
In Italy we also have an excellent storage system, much better than other European countries.
Part of the gas that arrives in Italy is stored in storage reservoirs, i.e. old, empty natural gas reservoirs that are reused for this purpose. What is the purpose of storage?
It is a way to have a supply in case more is needed in a particularly cold season, but also a strategic solution in case there are interruptions or reductions in supplies from outside Europe. Not only that, in winter consumption is much higher than in summer; if we did not have storage we would have to import more gas from abroad, with the certainty of higher prices and a high risk of not being able to satisfy demand.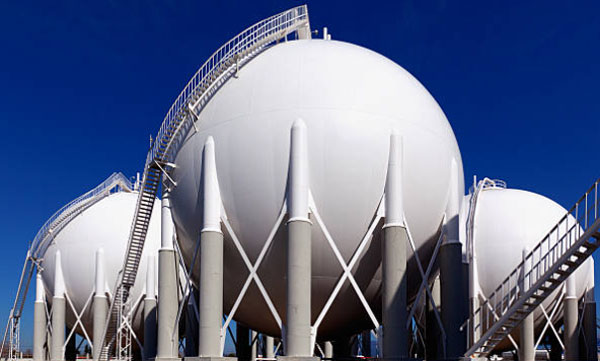 Why fossil fuel energy has become an ecological problem
Since the industrial revolution, we have accelerated the production of CO2 (carbon dioxide) so much that we have unfortunately destabilized the natural balance of the climate. One would think, therefore, that we should now use only renewable energies. But unfortunately these sources, although very appropriate and to be intensified, alone are not enough to cover the needs. In the next decades certainly solar and wind power will be fundamental to obtain clean electricity but it is estimated that they will be able to cover about half of the energy needs; for the other half other forms of energy will be needed. Moreover there is to be considered the fact that solar and wind energy are not always available, intermittent and seasonal. They will therefore necessarily have to be accompanied by other solutions to meet our consumption (which in any case will tend to reduce using all new technologies).

In short, today, if we did not rely more on natural gas, perhaps almost half of Italy would be in great energy difficulty.
Why natural gas plays an important role in the energy transition
So what does this whole natural gas system have to do with the energy transition?
Transition, as the word implies, is not an off-on solution, but a process that takes time and has to be a gradual transition.
We have the opportunity to use this pipeline network not only for natural gas, but also for hydrogen and biomethane, two renewable and sustainable gases.
Hydrogen
Hydrogen is mainly an energy vector, that is able to store energy and therefore conceptually like electricity. However, the hydrogen molecule (H2) is not found in nature, it must be produced from water, the production of hydrogen today is still very expensive and that is why some doubt its potential. It is worth reflecting though, because even the costs of solar energy were initially very high, then the technology has developed and now it is very competitive. The same thing is happening with hydrogen.

SNAM is investing heavily on hydrogen and, according to their forecasts, by 2024 green hydrogen, i.e. obtained from renewable sources, will start to be an increasingly widespread reality and by 2026 it will reach a price level competitive with fossil fuels.

Once the system is in place, hydrogen is almost unlimited and can be transported over long distances and stored, and most importantly, it does not emit CO2. In 2019, SNAM itself conducted experiments, with the injection of 10% hydrogen into a section of methane pipeline. The result was positive, it was seen to work, so potentially the pipes of the existing network can also transport renewable gas.
Biomethane
of agricultural origin, i.e. natural gas production from livestock dung, dedicated crops and urban organic matter. It is sustainable because it is CO2 neutral and can significantly reduce emissions from the agricultural sector, which in Italy account for 7% of greenhouse gas emissions.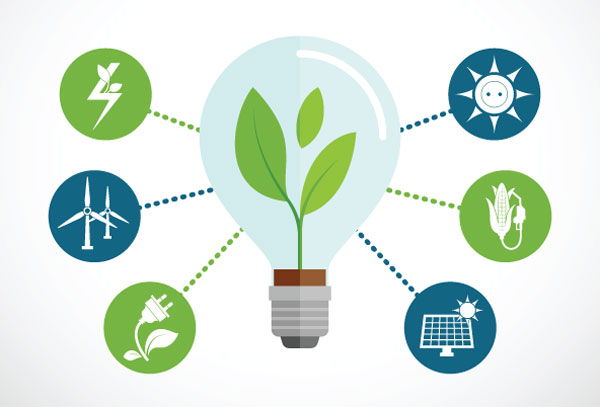 Conclusions
The solution for the zero carbon target by 2050 requires enormous efforts and there is no single solution, but a range of solutions.

Certainly we will push on solar and wind power, biomethane, hydrogen, CO2 capture and storage. But to achieve the result there is also need of a part of fossil and in this area natural gas is the least impactful in environmental terms. Unlike oil and coal in fact, natural gas should be seen as a useful tool for the energy transition, accompanying the development of renewables. The faster we are, the sooner the fossil will disappear. By 2050 SNAM plans to transport only renewable gas in the pipes we mentioned.

Article written on the basis of the video "The role of natural gas: how the transport network works and the renewable gases of the future" - Geopop.